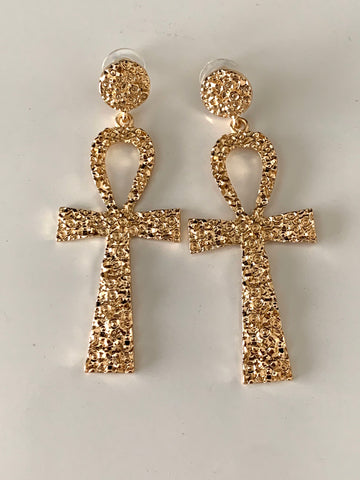 Gold Hammered Ankh Drop Earrings 
The Ankh symbol is an ancient Egyptian symbol that symbolizes "life." It resembles the cross with the loop from the top arms. It is referred to as the "key of life" and represents eternal life in ancient Egypt.
The Earrings are 3 inches in length. 
Related Products
---